Learn Traditional Magic | Energy Work | Curse Clearing | Soul Tending | Healing Craft | Witch School | Crow Song - Seattle, WA
​2019
Witch School Curriculum
The Healing Craft: Practitioner Training

The Traditional Witch as Healer and Initiator is an archetype that is returning to power. Witch to me is one who seeks to dismantle systems of oppression, tend to the soul through the pain of intergenerational trauma, account for the theft of spirit and culture, and restore humanity through honest relationship, ritual and service. The Healing Craft Practitioner Training is a 2, sometimes 3, year program of core teachings and a supervised, Student-Lead Practitioner Clinic for students who have completed 1st & 2nd year training.

Our 1st year is designed to offer

sacred space for you to discover and deepen a personal relationship with your Magic, the spirit of Witch, and the Elements of Nature. You will be presented with foundational concepts within the Healing Craft that you will be encouraged to unravel, question, pull apart and weave into a cosmology of your own.

More Info Here.Our 2nd year is designed to offer

sacred space for you to apply the foundational cosmologies from 1st year in the further development of your Healing Craft. We will explore, step-by-step, the creation and facilitation of ritual and healing ceremonies for self, others, and community.

More Info Here.

For those groups who request a 3rd year (and for whom a 3rd year would benefit)

- the nature of this option will shift to meet the needs of each specific circle.

More Info Here.Our Student-Practitioner Clinic is designed to offer

sacred space for those who have completed 1st & 2nd year training and are interested in further developing their skills as practitioner. In these clinics, you will conduct one-on-one sessions with clients under direct supervision. These clinic dates are designed to provide clinical exposure to the Healing Craft for all skill levels. Student Practitioners must have completed both 1st and 2nd Years of the Healing Craft training. Client opportunities and support roles are also available to 1st and 2nd year students.

More Info Here.
Powered by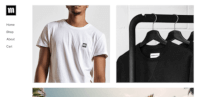 Create your own unique website with customizable templates.