Learn Traditional Magic | Energy Work | Curse Clearing | Soul Tending | Healing Craft | Witch School | Crow Song - Seattle, WA
Tend Sovereignly & Wisely the Sacred & Unseen.​
The Witch's Gaze:

Ecstatic Journeying, Psychic Traveling & The Art of Faring Forth
July 7th, 2018 from 10am - 6pm

Class Cost: $150 (sliding scale available)

​

The word "witch" is rooted in words "holy" (wih, Old German) and "divination" (wigle, Old English). A witch, among other things, was a sacred advisor who would "see and speak," from between worlds, for the benefit of others. They would either gaze into the veil or shift their consciousness and travel, or journey, to the source of the information that was sought. In the practice of Seidr, this process is often called "faring forth" and is one where the practitioner shifts not only their consciousness but their form in order to traverse the "other worlds" safely. There are three primary reasons we would access and journey into the Other Worlds, for self and for another:

* To access information & guidance

*

To access healing & initiation

*

To tend to relationships with self, source and spirit allies

Some objectives for this course will be to:

• Explore our intuitive nature and establish psychic boundaries

• Build relationships with your Journey Guides

• Discover how to Gaze for information

• Build confidence in your Faring Forth skills

• Gain foundational experience in Ecstatic Journey Work

• Learn multiple techniques for shifting into the journey state

• Learn to safely Fare Forth and Gaze for self and another

---

---
Powered by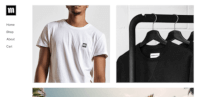 Create your own unique website with customizable templates.