Learn Traditional Magic | Energy Work | Curse Clearing | Soul Tending | Healing Craft | Witch School | Crow Song - Seattle, WA
Death is the most intimate ally of our lives.

Tending a Sacred Death:
The Ceremony & Magic of Tending to Death and the Dying
November 11th, 2018 from 10am - 6pm

Class Cost: $150 (sliding scale available)

* Strong Journeying Skills and Open Heart are Necessary *
​

Death is a Birthright... whose sacred nature has recently begun to be reclaimed. This intensive is designed for those called to sit and support, as a ceremony of witness, the birthright of another's death. Death is a complex ally to make peace with, and in many respects Death is the most intimate ally of Life. We will explore these concepts and more. In facilitating as full an immersion as possible, I will draw from my experience in Social Work, ceremonial and personal experience with death work, and my work as a Hospice volunteer. We will share stories and craft new ones as we explore the various faces in the cosmology of Death.

​

In this Workshop we will:

Discuss the physical and spiritual biology of the dying process
Explore multiple cosmologies around Death
Examine our own beliefs about dying, death and the in-between
Learn techniques to set, maintain and clear sacred space to support a beneficial and full passage
Experience compassionate listening in the presence of death
Learn to co-create rituals around the phases of death, focusing on the times before, during and just following physical death
Learn to co-create a funerary ceremony, including the preparation of the body and serving as an ally for the bereaved
Powered by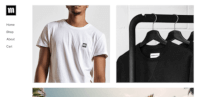 Create your own unique website with customizable templates.