Learn Traditional Magic | Energy Work | Curse Clearing | Soul Tending | Healing Craft | Witch School | Crow Song - Seattle, WA
Spiritual Protection:

Energetic Hygiene & Psychic Boundaries
May 6th, 2018 from 10am - 6pm

Cost of Class: $150 (sliding scale available)

Our world is full of opportunities to make an impact and to be moved thru the impact of others. Many of these opportunities fill us up and inspire us towards our life dreams. Many others can leave us feeling drained, confused or beside ourselves. In this workshop we will explore concepts of sovereignty in a busy and deeply networked world. We will also learn a number of helpful techniques to clear our energy field, build confidence in our own voice and empower our psychic boundaries.

Additionally, those who exist under the oppression of forced marginalization are facing an increased psychic drain. The labor of change has always fallen on the the shoulders of the underrepresented. It's highly likely that before the tides of liberation and true equality turn, there will be many more barriers to help each other demolish and many stands to make. As such, it's imperative that we learn strategies to empower our psychic energy and strengthen our boundaries in order to continue the magic of resistance; to empower the liberation of true equality and embolden the Witch to dismantle systemic oppression.During this course you will learn how to:

Build sacred space and invoke the sacred within
Clear subtle energies from around your personal and physical space
Develop and build psychic boundaries for energetic protection
Connect and build relationship with protective and healing spirits
Craft a protection amulet with medicinal herbs and crystals

---

---
Powered by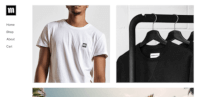 Create your own unique website with customizable templates.