Learn Traditional Magic | Energy Work | Curse Clearing | Soul Tending | Healing Craft | Witch School | Crow Song - Seattle, WA

Life is a ceremony, every day a sacred celebration.

Soul Tending & Essence Retrieval

Throughout our life we may experience injury and dis-ease on many levels, this includes the soul level. Trauma, grief, loss, abuse, addictions, accidents or any other number of life events may leave us feeling separate from ourselves. This state, though natural, is an indication of possible spiritual illness that can be referred to as "soul-loss." I believe that sometimes we leave a part of ourselves behind, or sometimes a piece of us gets shocked and may become hidden with us. The ceremony of Soul Retrieval serves to bring healing and reconciliation to these fragmented, wounded, shocked and forgotten aspects of ourself and also return gifts that serve our life purpose in meaningful, positive and lasting ways.

House Blessings

Our Earth is sacred. The trees, soil, food and medicinal plants, animals... all of nature is a blessing to be enjoyed and honored. The ceremony of house blessing honors the sacredness of the land and all the elements that support a home, from the ground and foundation to the frames, doors, floors, windows and walls. Not all buildings have been constructed with the intention of honoring the sacrifice and gift of each element that went into it. The house blessing ceremony is a way to honor these elements while also clearing any history or energy that does not serve the land, home or the beings that call them home.

Ceremony

A beautiful way to mark any transition or initiation that you or a loved one are experiencing. By honoring and releasing our past we can step forward into the present and onto the path that leads us to our future. Some initiations are marked by the release of a role or identity that has served in the past but is no longer suitable for the next phase in your life. We see this in marriage and union ceremonies and the sacred ceremonies of birth and death. Many ceremonies can transform the stress and discomfort of life's initiations into resourceful energy.

Initiatory ceremonies include:

- Birthing and Baby Blessing Ceremonies

- Coming of Age

- Leaving Home & Home Coming

- Hand-fasting, Spiritual Unions & Marriage Ceremony

- Commencements & Graduations

- Career Changes & Honoring Life Dreams

- Croning & Eldership Initiation

- Death & Dying

Integration Sessions

It is important to support the integration of soul-healing, life transitions and ceremony with personal healing sessions. These sessions will utilize journey-work, traditional magic & hands on healing techniques, wortcunning (herbal) preparations, spiritual counsel & a variety of East Asian Medicine modalities to help synthesize the changes that may occur with such work.

Rates for Healing Craft Sessions



60-minute Session - $125

90-minute Session - $185

---
Powered by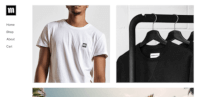 Create your own unique website with customizable templates.