Learn Traditional Magic | Energy Work | Curse Clearing | Soul Tending | Healing Craft | Witch School | Crow Song - Seattle, WA
All things have a song. Each voice singing magic into form.

Runic Galdr:
Singing Magic Into Form

February 11th, 2018 from 10am - 6pm

Class Cost: $150 (sliding scale available)

All of nature has a song, and in that song there is a name that when sung; calls its magic into form. In nearly every spiritual tradition there are sacred songs of power that are chanted or sung in ceremony to lend energy and strength to the prayer and intention of that ceremony. The singing forth of the power of a moment is called Galdr, in Old Norse; Galdor in Old English. Galdor in Old English translates to "a spell sung" or "an enchantment." To enchant is to evoke a state of wonder or delight in the heart.

Sacred song is used in ceremony to aide in gathering strength and calling the necessary magic to support the manifestation of its intention. There is a song for every moment, and every moment has a song to teach! In this workshop we will discover the power of our voice and how to use the power in our voice. All sound is song and all song holds power, bring yours and let it shine in sacred harmony with the magic of nature! Galdr is a powerful spell, giving voice to the voiceless.

Some objectives we will cover in this course:

Methods of welcoming improvised vocal expression of a moment
Introductory techniques in Conscious Mediumship
Journeying through song
Methods of discovering your personal song and how to access its power
Introduction to the Runes thru Song
Singing with community to support collective healing

---
Powered by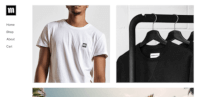 Create your own unique website with customizable templates.