Learn Traditional Magic | Energy Work | Curse Clearing | Soul Tending | Healing Craft | Witch School | Crow Song - Seattle, WA
NOTE TO CLIENTS: This work can be deeply transformative and may present great opportunities for personal change. It is important that you also maintain a commitment to your own personal self care; namely scheduling sessions with your therapist, doctor, body worker, mentors and time for creative expression before and after our work together. I am not a therapist and believe strongly that Shamanic and Spiritual healing is not a replacement for emotional/mental health counseling, physical doctoring or creative self expression. Spiritual healing is one aspect of whole health. By completing this Intake Form, you agree to deepen in and show up to your own self-care; scheduling and keeping follow up sessions with me or referred practitioners as needed and suggested, and by keeping open communication with your support and health care team about changes in your circumstances/healing goals. Congratulations and thank you for your courage!
---
Upon scheduling your Soul Retrieval ceremony, please fill out submit the "Soul Retrieval Intake Form" below, and read through this page in its entirety for information on how to prepare for the ceremony. If you have any questions please click here to contact Ylva Mara.

The cost for Soul Retrieval Ceremony is $400
---


Soul Retrieval Intake Form



These questions are prompts for you, answer them in whatever way you feel comfortable and if there is time, send your answers back to me prior to the ceremony. We will go over your responses at the time of the ceremony.



Preparing for your soul retrieval:



At this time pay attention to any dreams, life experiences, patterns, emotions and/or symbols that may be showing up in higher relief for you over the few days leading up to your session. The ceremony begins



once the soul retrieval is scheduled, for many there can be a shift in perspective. This is normal and there's no right or wrong way



to feel, the process is different for everyone... it's even okay if you don't feel or notice anything at all!

Here are some supportive suggestions:

Journal about any dreams or memories that come up.

If you need extra support, reach out to your practitioner and/or support community

Focus on positive self-talk and self-care!

Have a light meal before the ceremony and be sure to hydrate as well, plan on being hungry afterwards... it's big work! Ask your ally for any support you may need, you can always contact me if you have questions or are in need of additional support.

Some thoughts on allies:

Your ally is someone you trust and feel safe with, they are your support during the ceremony and will help to keep you grounded. It's helpful to ask this person in advance of the ceremony so that they can be prepared to keep an open schedule for you that day. You can have more then one ally, though I suggest no more then two so that you don't become overwhelmed. If you can't find an ally, let me know and I will help you to find one.

About the Ceremony itself:

The ceremony will take between 3 and 4 hours (sometimes more or less depending upon the work so it's important that everyone involved in the healing remain present.)

There will be an intake process, a brief break, the work itself followed by a brief break and then an out-take. Following the ceremony you will have an opportunity to offer your give-aways and talk with me about post soul retrieval care and integration work.

A note on Give Aways:

The give away is an old custom in traditional healing. We offer gifts that are equal to the healing we wish to receive, they are seen as a loving exchange of energy. The gift of the ceremony is your gift to yourself, though I often encourage people to gift themselves something extra (spa day, trip to the woods, a date night with themselves…)

The other gifts will be things that have heart and meaning to you, things that you were called to bring or things that you think another would enjoy. There will be two gifts that you bring, each wrapped in red (the color of power, healing and love), one for your ally and one for the drummer. It's suggested that you offer the drummer a small financial gift for their gas or food costs for that day. The financial exchange for the work would be your gift to me, yet if you are called you can bring a small gift in addition. Please be sure that all gifts of money are wrapped individually (also in red if you are able.)

Gifts do not have to be fancy, store bought, expensive, complicated, big, small, cheap, ugly, lovely or anything other then from the heart. Trust yourself, whatever it is… especially socks… it's the perfect gift!

Congratulations! The process of soul retrieval is really a ceremony of home-coming. We return for love, this ceremony is truly an act of love and I'm so very grateful to be a part of it and share this blessing with you! Congratulations for the courage it takes to show up for yourself in this way.

If you have any questions then please

contact me

, otherwise I'll see you at your appointment!

Kindly & In Deep Service,

Ylva Mara
Powered by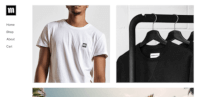 Create your own unique website with customizable templates.