Learn Traditional Magic | Energy Work | Curse Clearing | Soul Tending | Healing Craft | Witch School | Crow Song - Seattle, WA



East Asian Medicine. Traditional & Esoteric Acupuncture.


Before your first East Asian Medicine appointment; please download, print, and fill out the forms below and bring them to your initial session.


Insurance:

East Asian Medicine modalities are covered by most health insurance plans. As of September 1st, 2015 I will no longer be accepting In-Network insurance. However, I will provide appropriate Super-Bill and session receipts for you to submit to your provider for Out-of-Network reimbursement.

Insurance Disclaimer: Having insurance benefits is not a guarantee that acupuncture services will be covered by an insurance company. Clients will be responsible to pay all denied claims. What to Expect:

First Office Visit (FOV) The FOV is scheduled within a 90-minute block. This time is used to gather information, enough to create a complete diagnostic picture of your current state of health and constitution. To consolidate the interview process, consider arriving ten minutes early to your appointment to complete the necessary paperwork. This will allow more time for your treatment!

During your FOV we will conduct a full health review via inquiry. If you choose, you can schedule a medical intuitive session just prior to your East Asian Medicine/ Acupuncture treatment. These assessments help to create a unique treatment plan specific to your intentions, expectations & needs. If your focus changes throughout our work together, we can revisit your initial intake to redirect our focus moving forward.

Return Office Visit (ROV) Each follow up visit will be scheduled at 60 minutes. The duration and frequency of your treatments will depend upon the nature of your presenting condition & your treatment goals. At your FOV we will discuss this as part of your treatment plan.

Rates:

60 minute sessions:

Time of Service: $75

90 minute sessions: T

ime of Service: $110

Elder, Military & Student Discounts Available
Powered by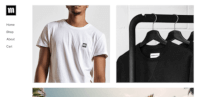 Create your own unique website with customizable templates.