Learn Traditional Magic | Energy Work | Curse Clearing | Soul Tending | Healing Craft | Witch School | Crow Song - Seattle, WA
NOTE TO CLIENTS:
Hello and Welcome! I would like to highlight some of my office policies and gather some important information from you for our session. First off, appointments are scheduled on the basis of your individual needs, services offered and your personal healing goals. It's important to know that some healing goals may need to be addressed over a series of sessions and may require integrative care between sessions (therapy, body work, naturopathic care.)
My fee for Compassionate Depossession and Energetic Unraveling work is $185 (90 minutes) and $125 (60 minutes.) Our initial work will be scheduled in a 90 minute block; follow up sessions may be scheduled at 90 or 60 minutes depending on the needs for the work. A credit card number is required to hold your first appointment. Below you will find an intake and consent form, please return by email prior to your session;
info@traditionalmagic.com
.
If you are unable to make your scheduled appointment, kindly provide notice of cancellation within 24 hours of the scheduled session to avoid a missed session fee; 75% of initial session fee.
If you have any questions, please contact my office by email or phone. I'm delighted and honored for the opportunity to work with you!
---


Intake Form: Compassionate Depossession & Curse Unraveling


This work can be deeply transformative and may present great opportunities for personal change. It is important that you also maintain a commitment to your own personal self care; namely scheduling sessions with your therapist, doctor, body worker, mentors and time for
creative expression before/after each session. I am not a therapist and believe strongly that Shamanic and Spiritual healing is not a replacement for emotional/mental health counseling, physical doctoring or creative self expression. Spiritual healing is one aspect of whole health. By completing this consent form, you agree to deepen in and showing up to your own self-care; scheduling and keeping follow up sessions with me or referred practitioners as needed and suggested, and by keeping open communication with your support and health care team about changes in your circumstances/healing goals. Congratulations and thank you for your courage! - Mykol


Powered by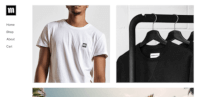 Create your own unique website with customizable templates.