Learn Traditional Magic | Energy Work | Curse Clearing | Soul Tending | Healing Craft | Witch School | Crow Song - Seattle, WA


​Ancient Mother, Like the Oceans...
We Feel You
​
Community Esbats: Full Moon Ceremonies & Teaching
​Sponsored by The Cunning Crow Apothecary
​Donation: $10 to $20 (no one turned away)
* Substance Free & Family Friendly Event *
About Esbats:
The word Esbat derives from Old French e'sbattre which means to folic. Esbats are a time to meet in community and to celebrate what has occurred over the month prior. It is a time to gather and study, engage in healing ritual and to share company in ceremony. One way to honor the Esbat and build relationship with the energy available at this time is a ceremony called Drawing Down the Moon. Ceremonies of this nature have possible origins in classical times, deriving from the moon cults and practices of Thessalian witches.
How to prepare:
Meditate on the accomplishments from the last few weeks that you are proud of and would like to celebrate in community. Make clear also any intentions that you would like support around manifesting in the weeks following the Esbat ceremony. Bring a symbol of each to add to the altar. You are encouraged to bring with you a candle, shell or small object that represents the moon. These will be charged with the the energy raised at our celebration and placed in a special place in your home as a symbol to support you in fulling your intentions. Bring any inspiring music, poetry or images as well as a light snack to share after the ceremony.
​Upcoming Events
---
Powered by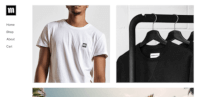 Create your own unique website with customizable templates.