Learn Traditional Magic | Energy Work | Curse Clearing | Soul Tending | Healing Craft | Witch School | Crow Song - Seattle, WA
Be Bold. Be Wise. Be Cunning & Kind.

Foundations of Spell Crafting:
Learn to Responsibly Harness your Magic in Manifesting your Intentions
August 4th- 5th, 2018 from 10am - 6pm

Class Cost: $300 (sliding scale available)

​

Spell Crafting is a Witches most intimate tool in the craft. Spells are as varied as the witch and as complex as any one of our personal relationships. I tend to see prayer as a more accessible and "simple" spell; with ritual and ceremony being a more nuanced and "complex" spell. The effectiveness of a witches spell depends on the witches:

Clarity of intent & their ability to release the outcome of the spell

Understanding & respect of the elements involved in the spell

Quality of their relationship with the spirits



Some objectives for this course will be to:

Explore our intuitive nature and establish psychic boundaries




Build relationships with the Elements of the witches altar

Learn how to make appropriate offerings to the spirits in order to establish mutual trust and respect
Learn how to cultivate an understanding of your intention and to build a spell around its manifestation
Walk thru the steps of casting a spell
Discuss the components of a spell and how to think critically about casting them
Explore techniques of empowering your spells and emboldening yourself to effectively release them
Discuss elemental, seasonal, herbal, crystal, astrological/zodiacal & astronomical correspondences & timing that may benefit your casting
Learn different types of spells and how to petition the assistance and intercession of supportive spirits
How to cast sovereignly, responsibly and cleaning
Methods of tracking your spells progress from setting & charging your intentions to manifesting and releasing your spell

---

---
Powered by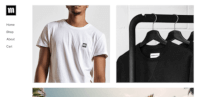 Create your own unique website with customizable templates.