Learn Traditional Magic | Energy Work | Curse Clearing | Soul Tending | Healing Craft | Witch School | Crow Song - Seattle, WA
Honor your knowing. Craft it a healing salve to nourish wisdom.

Conscious Mediumship:
​Practice & develop your Psychic Skills


September 9th, 2018 from 10am - 6pm

Class Cost: $150 (sliding scale available)


These circles offer a safe space for you to practice your psychic skills and develop your intuition. We will explore various techniques of psychic inquiry, make connection with our inherent wisdom, learn how to establish psychic boundaries and practice methods of reading the energy of a moment.

We all have a unique way of perceiving the world, using our physical and intuitive senses to process information around us.

In this circle we will:

Explore our psychic-senses by activating, strengthening and focusing our inherent extra-sensory gifts
Learn methods of Conscious Mediumship
We will also explore psychic protection, boundaries and the invocation of sacred space

Some key objectives of this circle are o:

Establish a firm understanding of Personal and Spiritual Sovereignty
Invoke & explore the dynamics of Sacred Space & engage Sacred Space as a compassionate ally
Learn to consciously identify, focus and intentionally utilize our extra-sensory perceptions
Learn techniques of setting clear and compassionate boundaries when working with our psychic-senses and the unseen world.
Establish a foundational practice of working with our extra-sensory gifts through the practice of Conscious Mediumship, psychic & intuitive development exercises and guided meditation.
Develop protocol for working with your allies to interface the unseen safely.
Learn psychic protection, psychic hygiene & energy restoring techniques

What is Extra-Sensory-Perception?

If you've ever gotten goose-bumps when you've walked into an empty room; "knowing" that there was something more happening in that space then you could perceive with your physical senses, then you've experienced your extra-senses in action! This is the uncanny knowing or perception of available information not otherwise registered by the physical senses, often called "intuition." Intuition makes use of the extra-sensory or psychic perceptions that allow us to process unseen sensory cues and apply the information they provide to enrich the context of the circumstances within which they arise. By learning to use these gifts, we gain deeper insights about our experiences, our place in them and how to assist others to do the same.

---

---
Powered by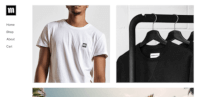 Create your own unique website with customizable templates.