Learn Traditional Magic | Energy Work | Curse Clearing | Soul Tending | Healing Craft | Witch School | Crow Song - Seattle, WA
Stand Tall in Beauty. Sit Peacefully.
---
About Compassionate Depossession

Description from Betsy Bergstrom's website: www.betsybergstrom.com

"Sometimes, a person who has experienced soul loss or other traumas may find that they have become a host to suffering beings or entities. These suffering beings may live off of a person's energy and influence them in a variety of ways. Illness, depression, substance abuse, phobias, emotional problems, suicidal tendencies and other issues may be in part due to the influence or overshadowing of beings that have attached to the client. These beings are generally people whose own experience at the time of death has become compromised in such a way that they did not successfully make their own journey to the Light. Compassionate Depossession is a humane therapy that benefits both the client and the attached suffering being, even if that suffering being is reluctant to cross into the Light."

What to Expect... A compassionate depossession session is done with the practitioner and the client seated in chairs facing one another. Sometimes the practitioner and/or the client will bring 1-2 other people as allies to the ceremony, and they are also seated in chairs to form a circle. The length of time per session is up to the practitioner's discretion and scheduling preferences, and is typically 1-2 hours long. On occasion, the client may need more than one session to clear a particular concern. There may be other physical, emotional and mental work to be done in order to prepare for a compassionate depossession session.



---
Powered by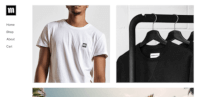 Create your own unique website with customizable templates.