Learn Traditional Magic | Energy Work | Curse Clearing | Soul Tending | Healing Craft | Witch School | Crow Song - Seattle, WA

​I wish to celebrate with you, your magic in the World.
To dance around your altar of Earth.
---
My name is Ylva Mara Radziszewsk
i, I worship at the altar of Nature. I am a gender non-binary, trans femme, chronically ill witch living in colonized Duwamish & Coast Salish territory. I identify as a white person of Slavic & Polish ancestry and am also of Romani descent. I was born on occupied Tequesta, Ais, and Jeaga land, now named Florida. I'm a traditional witch, teacher, writer, herbalist, and licensed acupuncturist. I was raised by an incredibly hard working and devoted mother who could whisper the most wild horse into an embrace, and a reluctantly psychic grandmother who could literally smell a lie. Among everything else, I learned from them resilience, the importance of living with purpose & devotion in relationship to Spirit and Nature. My father was from Poland, loved music and for a time played in a Monkees cover band; though he wasn't present as I grew up, I am grateful for his gift of my name.
Our destiny is guided by our name
, as is often said in spiritual teachings. My name is Ylvadroma Marzanna Radziszewski. Ylvadroma means "noble she-wolf who knows/speaks the way" and Marzanna means "sovereign of winter, the river of death and rebirth; mother of lost children." In my name, Radziszewski, the prefix translates as "advisor" and my surname as a whole means "who comes from the land of peace." I am committed to work that brings good counsel and peace to those I work with.
About me and my approach.
As someone who was raised outside of my Romani culture due to colonialism, genocide, diaspora, and white supremacy and as someone who benefits from white privilege, my work focuses on magic as reparation, service, and radical resistance. What this means is actively evolving with each circle I teach. In essence I teach from a perspective that seeks to actively examine and account for my whiteness, decolonize my mind and magic, account for and dismantle the colonial white settler, and center a gender non-binary cosmology of Witch.
Reflections on My Professional Background.
In 2010 I earned my MS in acupuncture from Bastyr University and have a bachelor's degree in Social Work from Florida State University (2004.) My work in social service focused on familial reunification & mediation, mental health advocacy, substance recovery support, case management, anti-poverty & anti-racist activism, and LGBTQ rights. Still a part of my healing craft, I advocate to make ceremony an active form of radical resistance.
My Gratitude for my teachers.
In 2016 my very first teacher, Jackie McCloskey, passed away. I will forever be grateful for her love and guidance... and patience. I am forever changed by the 19 years I spent as her apprentice. For the wisdom and blessing of the Healing Craft, I first thank my teacher
Jackie McCloskey, Crow Song is my gift to her in honor of her teachings.

I will always be grateful for the teachings shared to me by Cynthia Dove, Forest Jones & Joe Butera , Jan Tucker-Pettway, Char Sundust,

Araceli

Domínguez, Steve Dahmus, Betsy Bergstrom, Deborah Frances Dancing Crow, Matilda Laughing Waters and most importantly my Grandmother Jewel for the gift of our Ancestral drom, and my Grandmother Angelika for the gift of our Whisper.
My deepest and most humble gratitudes I offer to my students and clients, from whom I learn so much. All of my love to my dear
Cunning Crow Apothecary
family for the amazing nest we have created for this work, and all our communities, to grow.
---
---
Powered by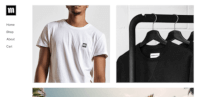 Create your own unique website with customizable templates.