Learn Traditional Magic | Energy Work | Curse Clearing | Soul Tending | Healing Craft | Witch School | Crow Song - Seattle, WA
2nd Year Healing Craft: Becoming Ceremony
Rites of Passage, The Witches Wheel & Traditional Healing Techniques
*Prerequisite is completion of 1st Year Healing Circle program.*

2nd Year Healing Craft Circle - 2019
Rites of Passage, Facilitating a Healing Craft Ceremony, Honoring the Witches Wheel
Our 2nd year is designed to offer
sacred space for you to apply the relationships and foundational cosmologies from 1st year, as well as your personal practices, to the service of others. We will do this by introducing concepts of ritual facilitation and learning to develop personal ceremony for self and others. In this we will center our experience around the facilitation of Rites of Passage and making ceremony of the wheel of seasons (both seasons of the year and seasons of a life.) This year we will learn to:
Invoke and Hold Ceremonial Space
Learn Foundations of Healing Craft Ceremonies

Including extracting non-self energies, soul tending, Elemental Balancing, offering council, psychopomp work

Learn to Create and Facilitate Rituals for Rites of Passage

Birth, Coming of Age, Leaving Home, Sacred Union, Transition, Death

​Deepen your Witches Gaze and Divinatory Skills in service to the Healing Craft
Facilitate Cleansing Ceremony for Individuals and Places
Learn and Participate in the Ceremonies of the Witches Wheel

Honoring the Cycles of the Seasons and the Moon
---
2nd Year Healing Craft Circle 2019

Rites of Passage, The Witches Wheel & Techniques of the Healing Craft

Prerequisite: Completion of 1st Year Healing Craft Circle CLICK HERE for more details on 2nd Year Circle 2019 Class DatesClass Meetings

will be held on the 2nd Saturdays of the following months, from 9:30am - 6pm

January 12th

February 9th

March 9th

April 13th

May BREAK

Utiseta - Witches Return to Nature

May 21st - May 27th

(this residential retreat is optional for 2nd Years)

June 8th

July 13th

August 10th

September 14th
October 12th2nd Year Initiation: November 16th - 17th

Saturday & Sunday from 9:30am - 6:30pm

Class Fees: All classes are offered on sliding scale if needed

• $150 per Saturday class

• $300 for Weekend Initiation

​

Suggested 2nd Year Electives Include:

Attending the Student Clinic

Compassionate Depossession

Curse Unraveling

​
Powered by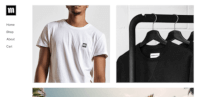 Create your own unique website with customizable templates.